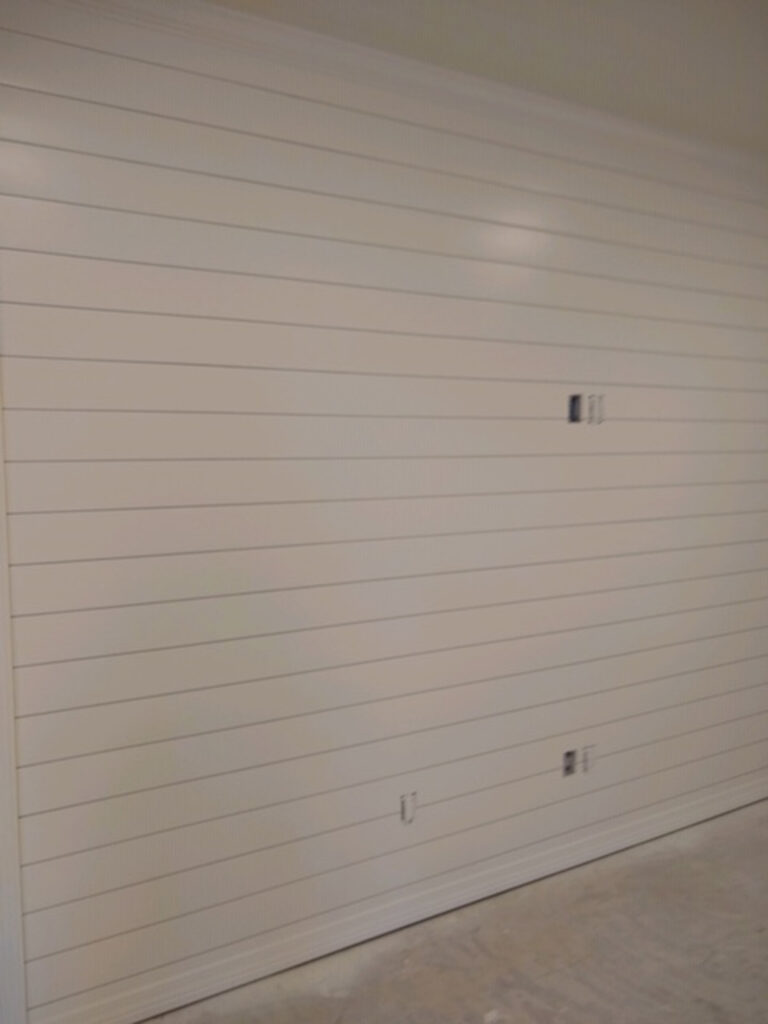 Are you looking for something different for that special accent wall? Shiplap may be an option. Whether you choose shiplap to add a special touch for interior walls or the farmhouse look for exterior walls, the use of the shiplap walls add an impressive touch to any decor. Whether using shiplap planks fastened to walls vertically or horizontally, you can produce a wow look to your decor.
Need help choosing the correct color? White accents the features of the wall, darker colors will emphasize your furnishings and decor. Go to our Paint Colors 2020 page for more information to help you select the color and look you want to create.
Go to our contact page to submit a request for a quote! American Coatings, L.L.C. serving Baldwin County, AL.